In concomitanza con l'ultimo numero di Dabiq (Dabiq 11), il magazine di IS; è stato pubblicato il quattordicesimo numero di Inspire, il magazine di al Qaeda nella Penisola Arabica: la celebrazione del 9/11 sicuramente attira, ma anche una certa strategia di botta e risposta tra i gruppi, piuttosto che di sinergia su audience non così distanti, ha spesso suggerito queste concomitanze.
Il motivo centrale dell'ultima edizione sono le "Assassination Operations": a partire dalla analisi degli attacchi commessi (Charlie Hebdo) si forniscono istruzioni strategiche (come preparare l'operazione), operative (come costruire una granata) e target da colpire da parte dei Lone Mujahideen.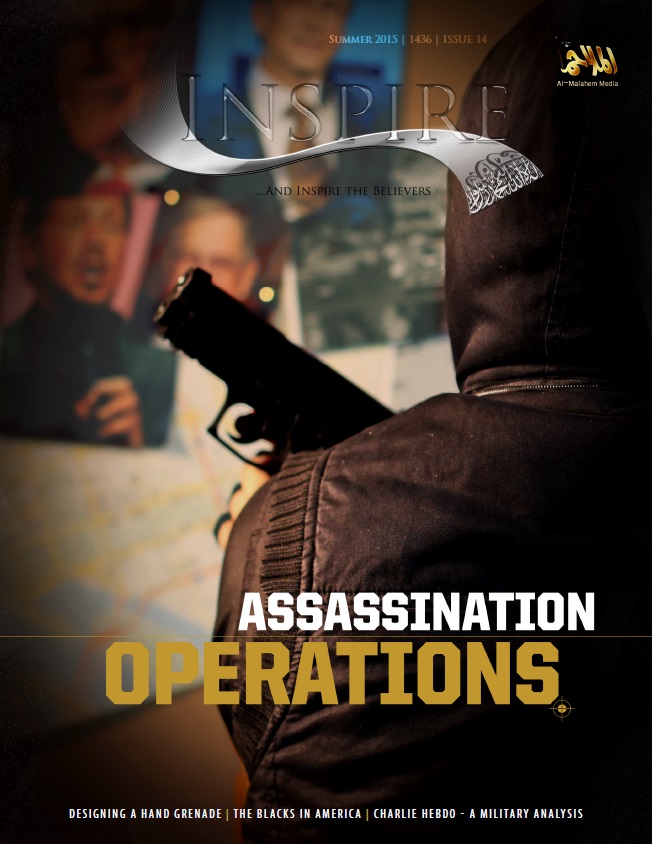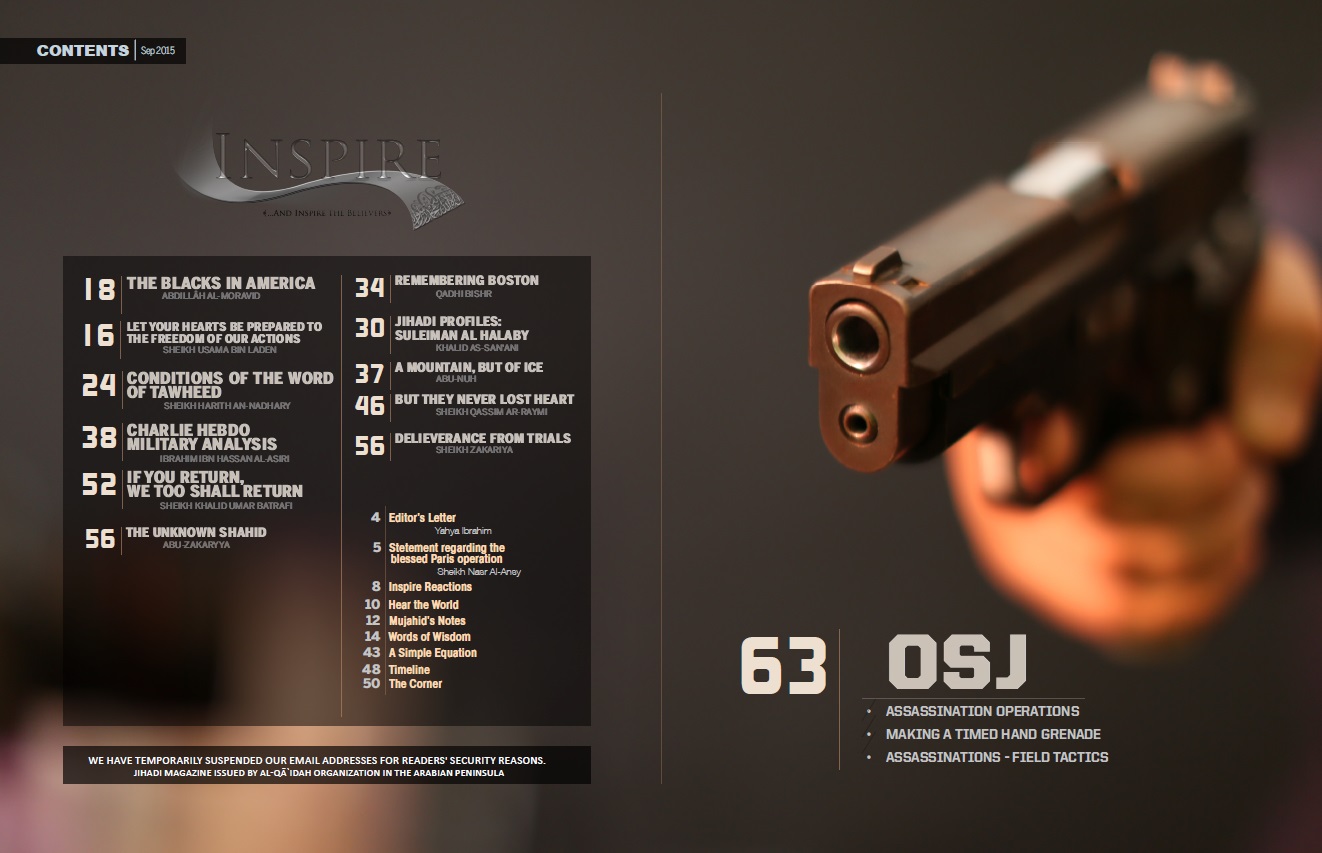 Inspire 14 è interessante perché sottolinea chiaramente l'opportunità strategica offerta dai Lone Mujahideen, che emergono come gli attori principali degli attacchi del terrorismo. A questi si fornisce attenzione – e supporto – non solo tattivo e operativo, ma anche psicologico e motivazionale. Direi soprattutto questo! In qualche modo il training  operativo è dato per scontato, probabilmente perché diffuso e facilmente accessibile sia sul campo sia attraverso le tecnologie, al contrario il sostegno a portare a compimento l'azione è messo al centro di numerosi messaggi contenuti nel magazine.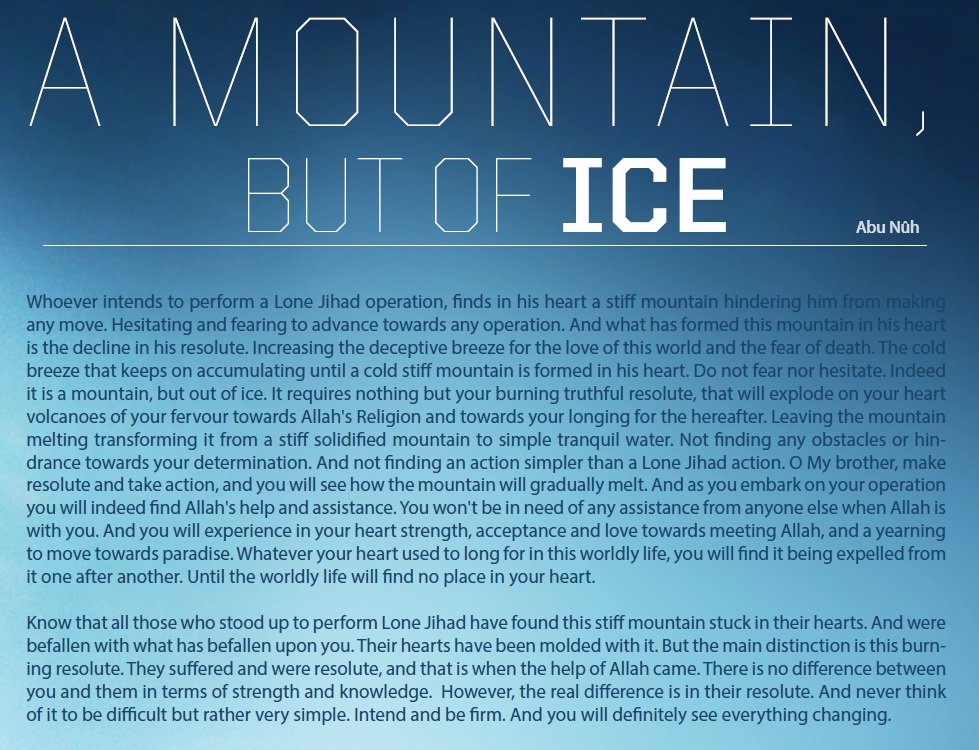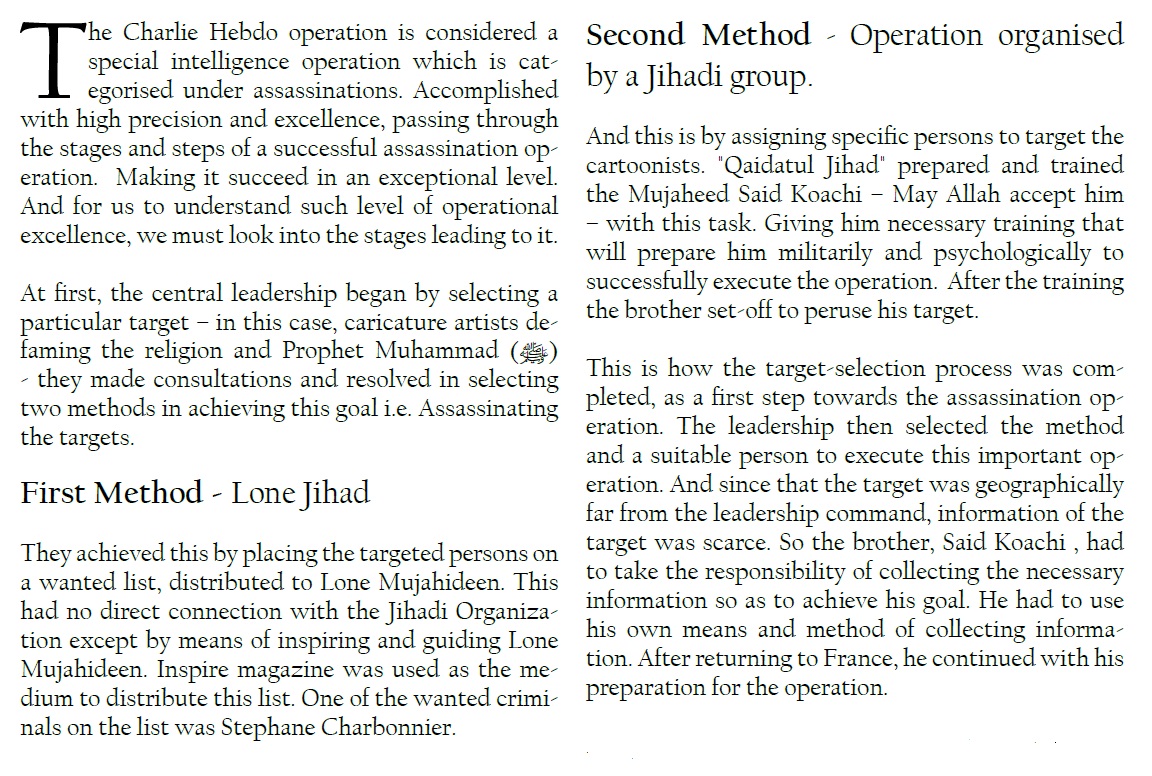 Open Source Jihad  è la sezione operativa del magazine che permette di formarsi senza allontanarsi da casa, in questo caso si insegna la costruzione di una granata temporizzata con gli "ingredienti" della quotidianità.  La sezione  chiude indicando i target da colpire, sostenendo la tesi che attaccare le  personalità USA dell'economia significa destabilizzare il Paese.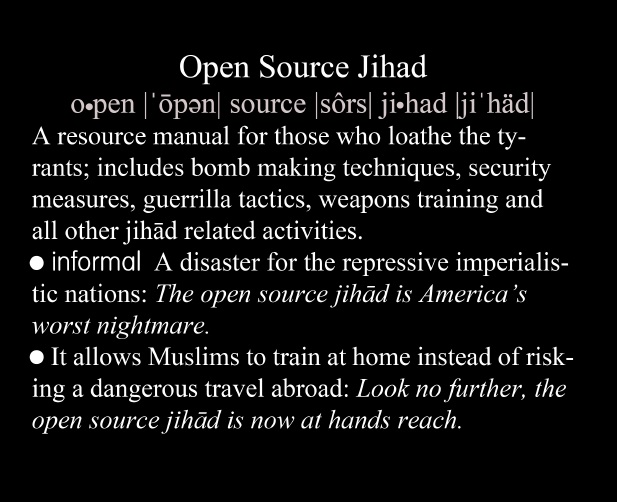 "We present to you, a model to follow and an assassination list which will help us achieve strategic goals. We believe that placing this feasible programme to Lone Mujahideen will allow us to achieve great goals in this war." Indicando di seguito come bersagli: Bel Shalom Bernanek, Robert James Shiller, Bill Gates, Warren Buffet, Lawrence Joseph, Charlie & David Koch, Sam Walton, Sheldon Adelson e Michael Bloomberg.
Tutti ricordiamo la lista dei Most Wanted (sempre su Inspire), che guidò gli attacchi ai disegnatori di fumetti: se associamo la pagina di Dabiq, pubblicato contemporaneamente, in cui si indica papa Francesco come papa crociato e si conclude affermando che "Sai cosa si intende per "la conoscenza verrà tolta alle persone"?" […] "Verranno fatti sparire i suoi rappresentanti [i pii predicatori o i cuori leggeri]", sembra che i target del terrorismo globale siano ben definiti.