ITSTIME – Italian Team for Security, Terroristic Issues & Managing Emergencies collaborates with public and private subjects interested in monitoring different types of threats, elaborating potential risk scenarios, planning prevention strategies, developing plans for responding to emergency situations, including natural disaster and anthropic events.
ITSTIME runs research, training and consulting.
ITSTIME for Consulting
ITSTIME is involved in consulting activities focused on security, terrorism and crisis management. Through the Catholic University, ISTIME could work as a research and consulting group on specific projects for institutions, public and private bodies.
ISTIME actively carries out the following activities:
think tank activities
monitoring and analysis of terrorism communication in the Internet
elaboration of risk analysis models
elaboration of risk scenarios in specific contexts
crisis management communication and brand reputation
analysis focused on security and risk perception
field research in North Africa, Middle East and Central Asia
ITSTIME for Training (ITSTIME Formazione IT – ITSTIME Training ENG)
The Special Learning Experience and Security Training Programme are planned and realized by ITSTIME – Italian Team for Security, Terroristic Issues & Managing Emergencies.
The Special Learning Experience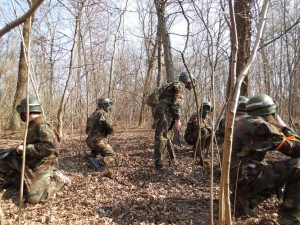 specifically tailored to top business managers
itaims at the development of resilient capabilities, improving decisions making under stress, teamwork and assertiveness
it is planned in natural and challenging environments
it uses new approaches to test one's limits
it produces specific output customized for the partners
(Esempio di output – IT) (Example of the output – ENG)
Activities
Soft Air: fighting among teams using firearms shooting plastic in challenging natural environments to reconnect with physical skills, test capabilities concerning individual and collective decisions making  under stress. (Programma Soft Air – IT) (Soft Air Programme – ENG)
Struggling Golf, a training experience in the best national and international fields, and Struggling Golf Extreme, a training experience in the Sahara Desert, on the dunes, where to stress the personal limits within high security standard. (Programma Struggling Golf – IT) (Struggling Golf Programme – ENG)
Soft combat: individual fighting through light weapons and proper protections, to improve either the assessment of risks and adversaries, and to strengthen courage and awareness of one's limits.
Survival competition: not only is surviving in a non-ordinary and hostile environment possible but is might be also pleasant if one learns how to use his or her creativity and to develop innovative skills to use objects and focus on mental representations.
Scouting experience: the team is here challenged to explore a new environment in order to develop strategies, personal relations and to achieve a common mission.
Furthermore, there are two other optional activities related to the Special Learning Experience.
Social Emotional Imaginary: pictures, taken individually or during team activities, become an important self awareness tool, helpful to socialize and evaluate feelings and emotions.
Social Network Learning Community: the powerful above mentioned experiences foster strong ties which can evolve and can be nourished through new technology communication tools.
The Security Training Programme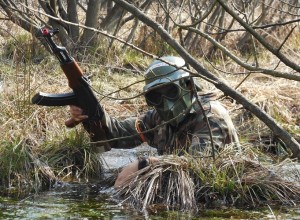 Specifically tailored to different management levels that cope with security and crisis issues
It aims at developing knowledge and tools to achieve goals in uncertain and risky situations (namely, to manage crisis)
It uses both traditional and more participant learning methodologies to actively involved the participants.
The activities of  Security Training Programme can be tailored to specific needs referring to the following topics: Communication Emergency Management (CEM), Crisis Management, Critical Infrastructure, Relational Capability, Risk Analysis, Terrorism  Studies, Urban Security, Video Surveillance.